VCVAA's mission is to give Vietnam's young generation the chance to interact with, learn from, and develop while using the professional education program and standards. It is an honor for VCVAA to be the first academy in Vietnam to officially cooperate with the University of the Arts London (UAL), the top European Art and Design University.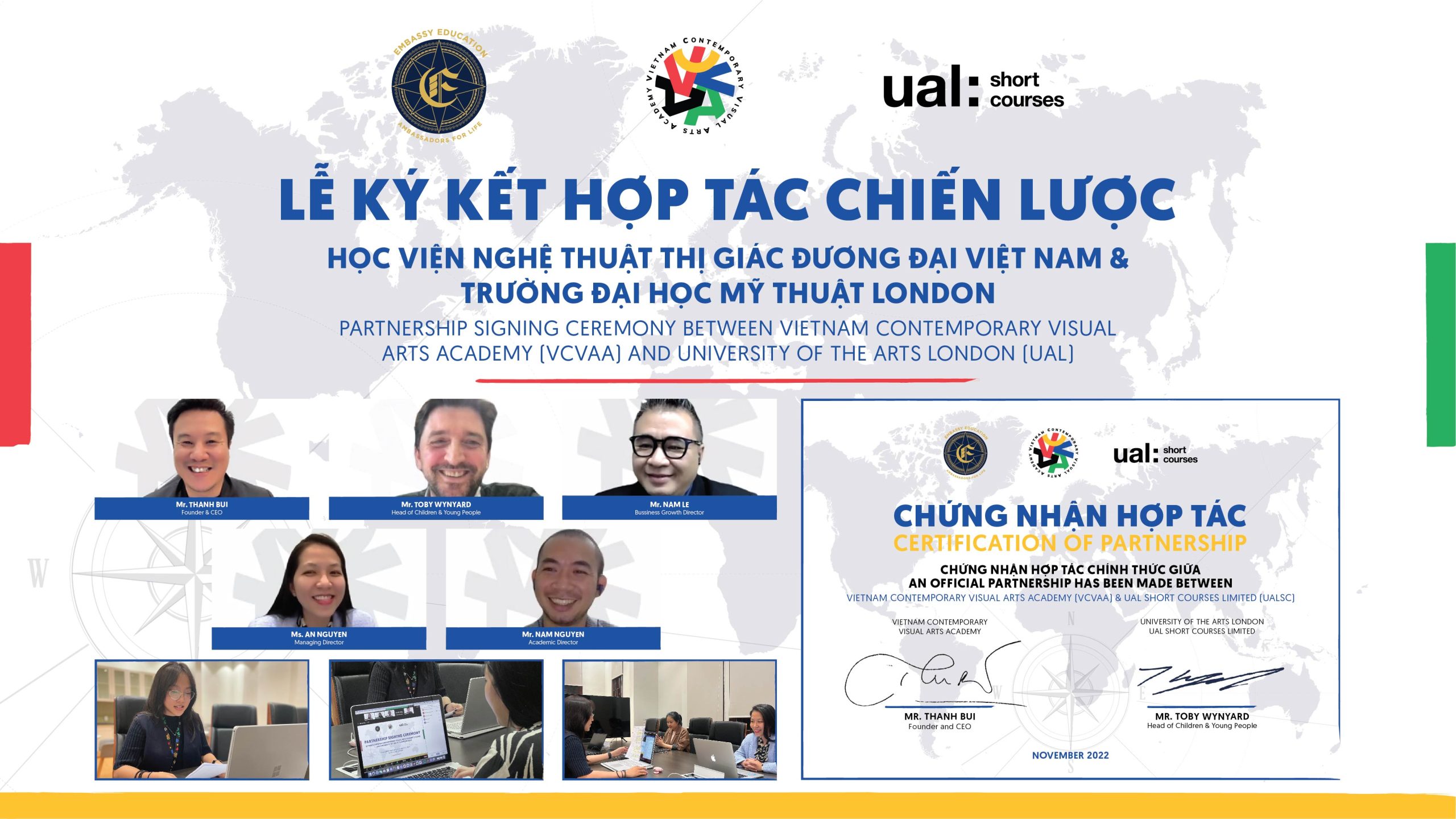 The signing ceremony will take place on November 16th, 2022, marking the sustainable partnership in advancing art education in Vietnam between VCVAA and the University of the Arts London (UAL). The UAL short courses (UALSC) will be integrated into VCVAA's academic curriculum by UALSC teachers and certificates of international standards after completing the program.
VCVAA believes this will be a first step in enhancing visual arts education in Vietnam, nurturing and bringing Vietnamese artistic talent to the world.