The inauguration ceremony of the new facility at the Youth Cultural House of the Vietnam Contemporary Visual Arts Academy (VCVAA) concluded this morning with nostalgic and joyous moments. VCVAA is truly grateful and appreciative of the partners, parents, and guests who took the time to attend and share the joy on this special day. During the event, guests had the opportunity to experience the modern facilities in the inspiring and creative artistic space of the classrooms at VCVAA's new facility. They were also provided in-depth consultations on the educational programs and suitable disciplines for children. VCVAA hopes that this event will open a new chapter in the academy's development journey and achieve new strides in nurturing the love for exploration and creativity through visual arts for children.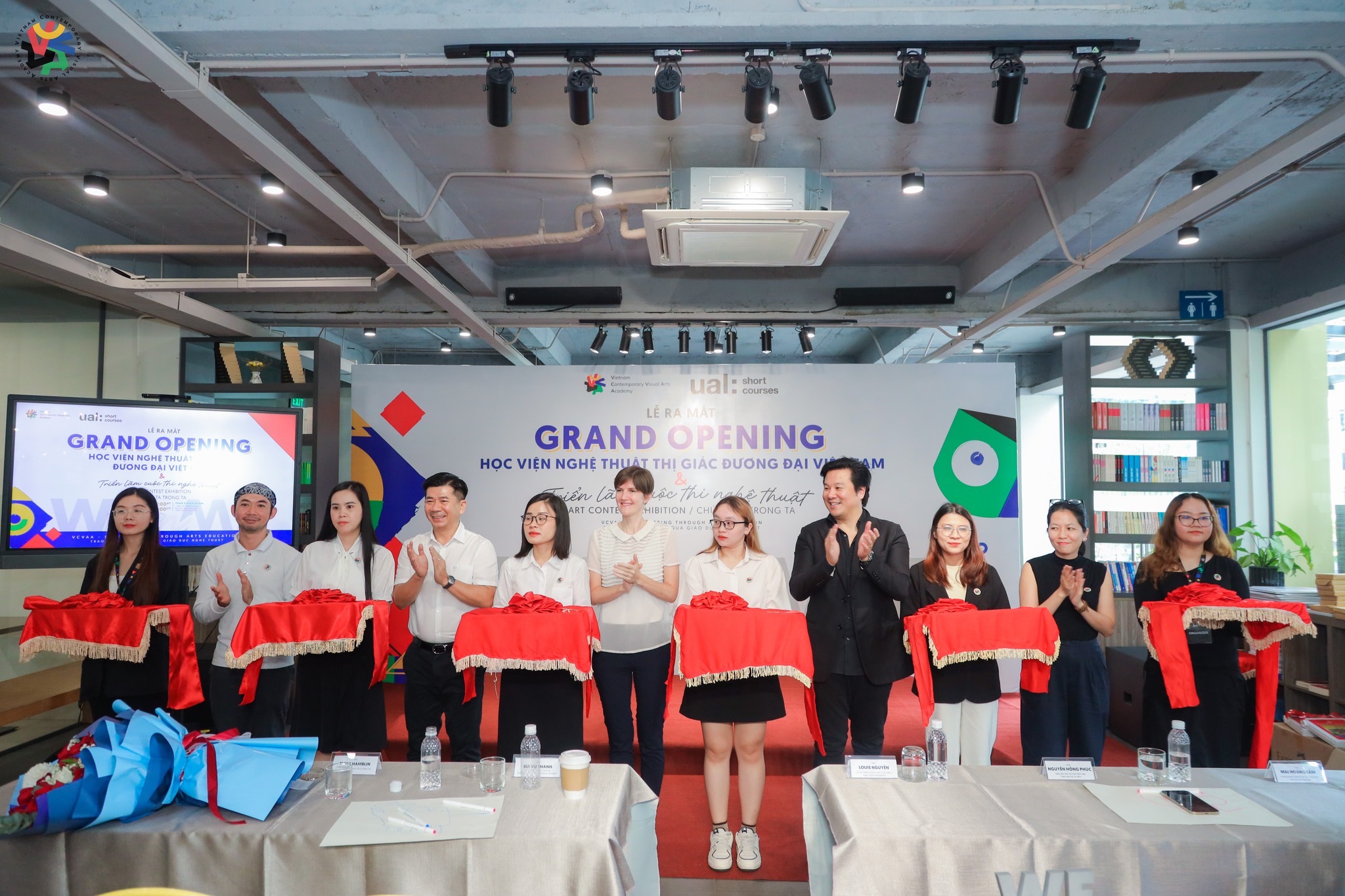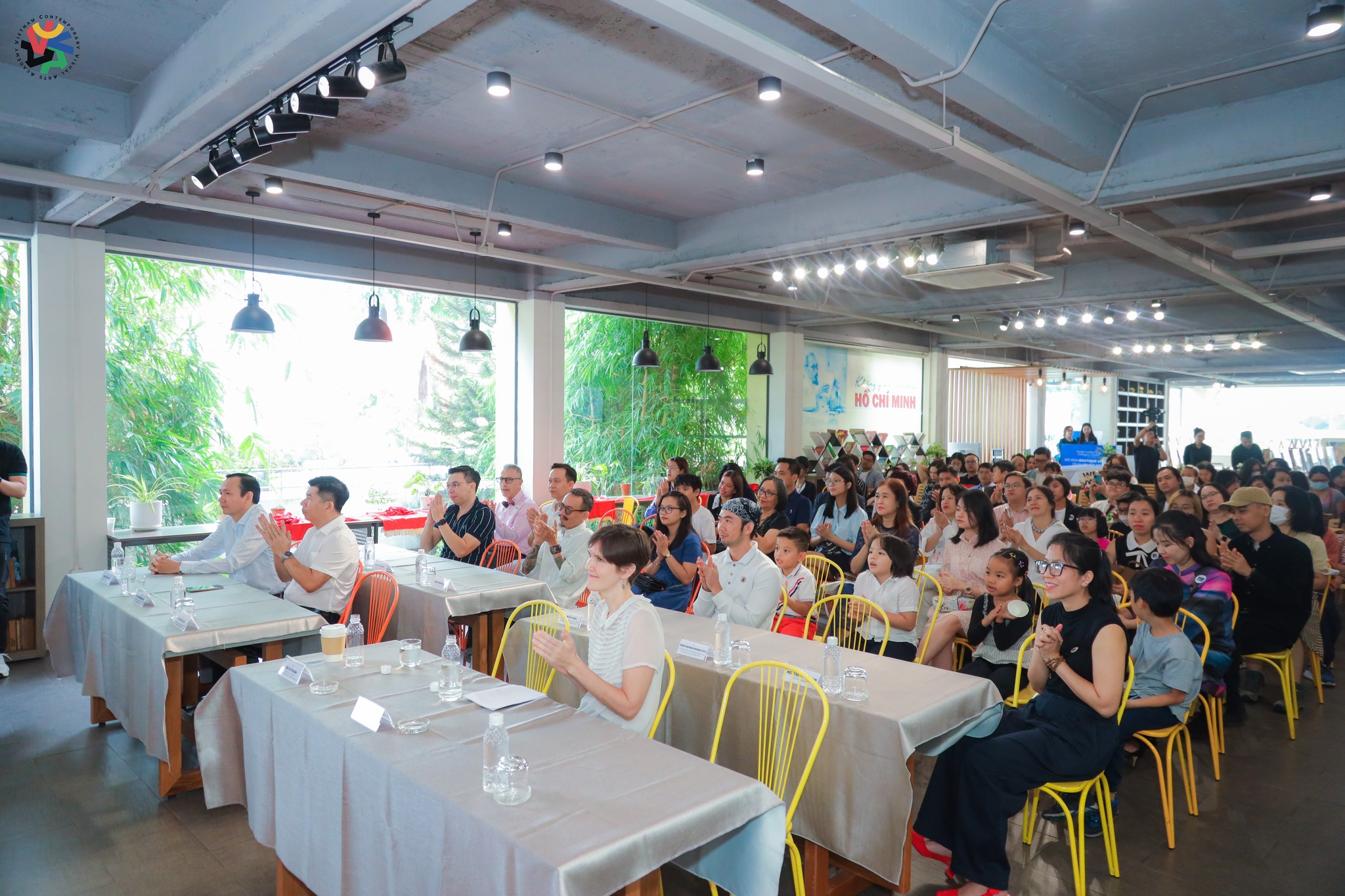 The VCVAA inauguration is not only an important event to mark the beginning of a new phase but also an occasion to award the most outstanding artworks of the "WE IN ME 2023 – WE WITHIN OURSELVES – EXPRESSING SELF THROUGH CONNECTION WITH THE WORLD" competition. Although WE IN ME 2023 had a relatively short duration, the competition attracted significant support and participation from numerous young contestants ranging in age from 5 to 18. Today, VCVAA would like to extend special congratulations to the 38 contestants who presented creative artworks and demonstrated the vision and mission of WE IN ME 2023. They were honored during the ceremony and received attractive prizes and scholarships from the Vietnam Contemporary Visual Arts Academy (VCVAA) and University of the Arts London (UALSC).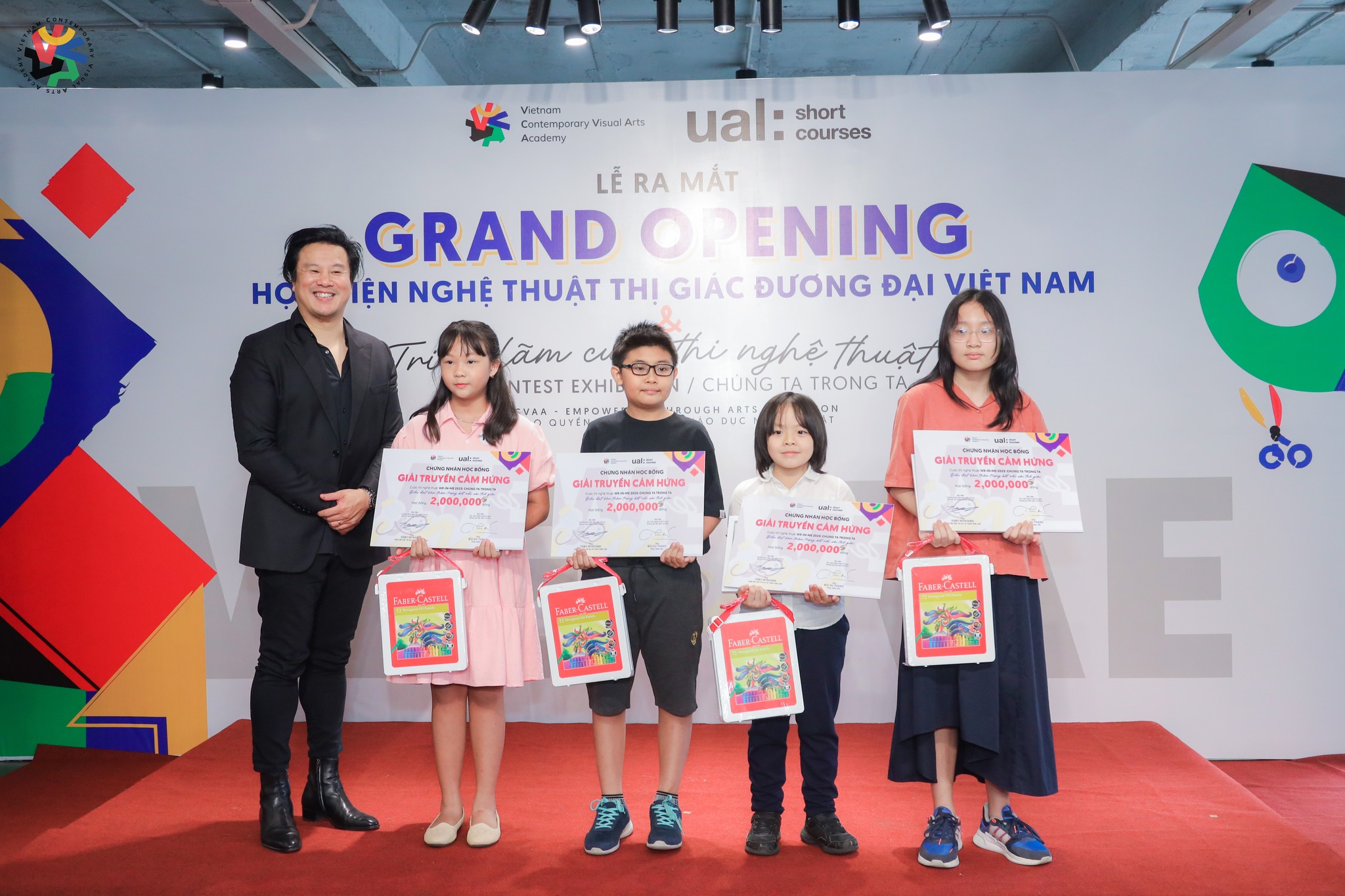 Additionally, to express gratitude to the participating artworks and celebrate the artistic spirit of the contestants, VCVAA will not only display the 38 award-winning artworks but also organize an art exhibition at the Youth Cultural House, showcasing all the submitted artworks. However, with over 200 artworks and limited exhibition space, VCVAA will rotate the displayed artworks on a weekly basis, categorizing them by different age groups to ensure the highest quality art experience for the attendees. The art exhibition will continue and remain open for visitors until June 11th at the Youth Cultural House in Ho Chi Minh City.
• May 29, 2023 – June 4, 2023: Display of artworks for ages 5-11
• June 5, 2023 – June 11, 2023: Display of artworks for ages 12-18
*** Note: The exhibition will be CLOSED on Mondays.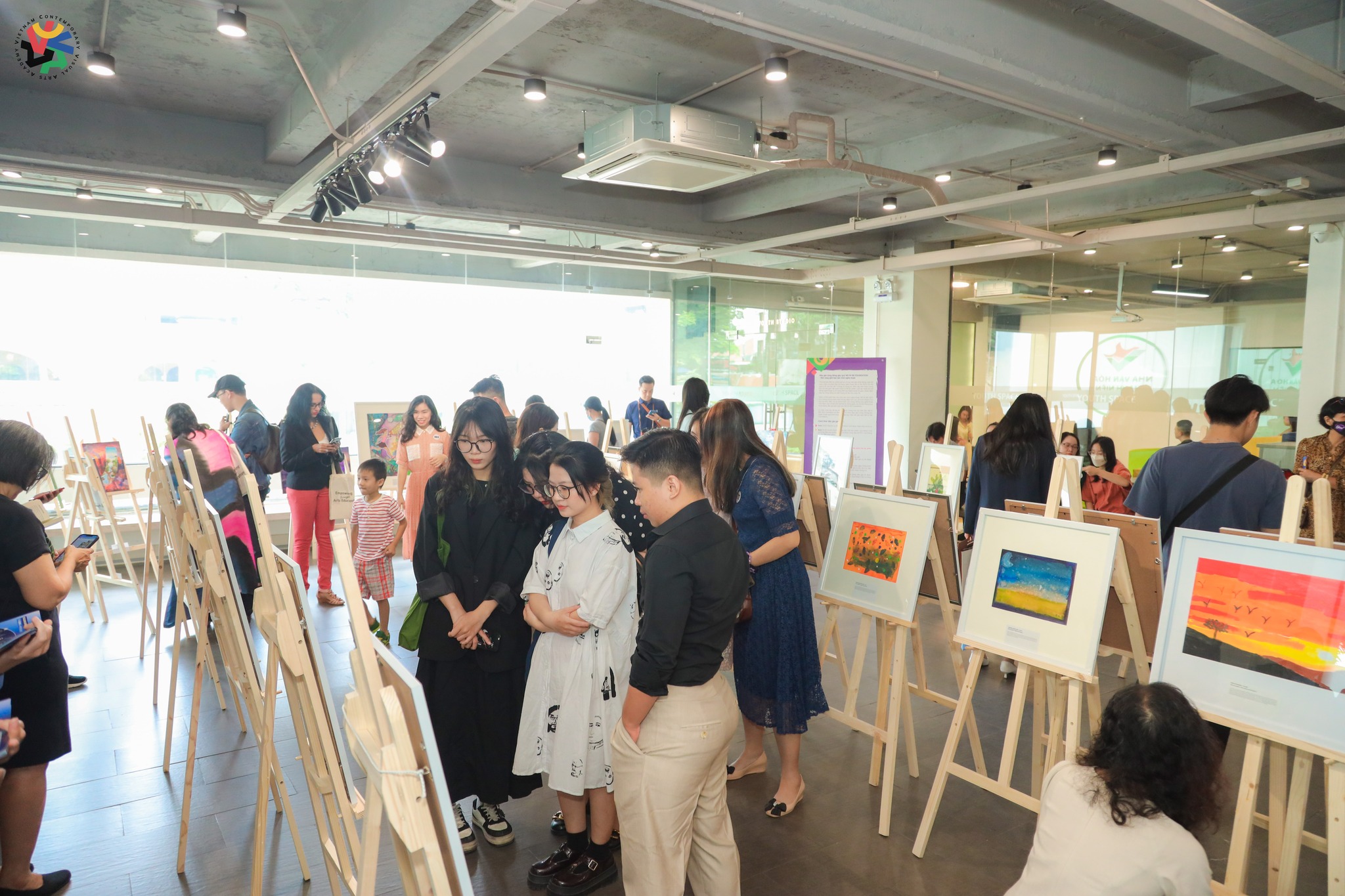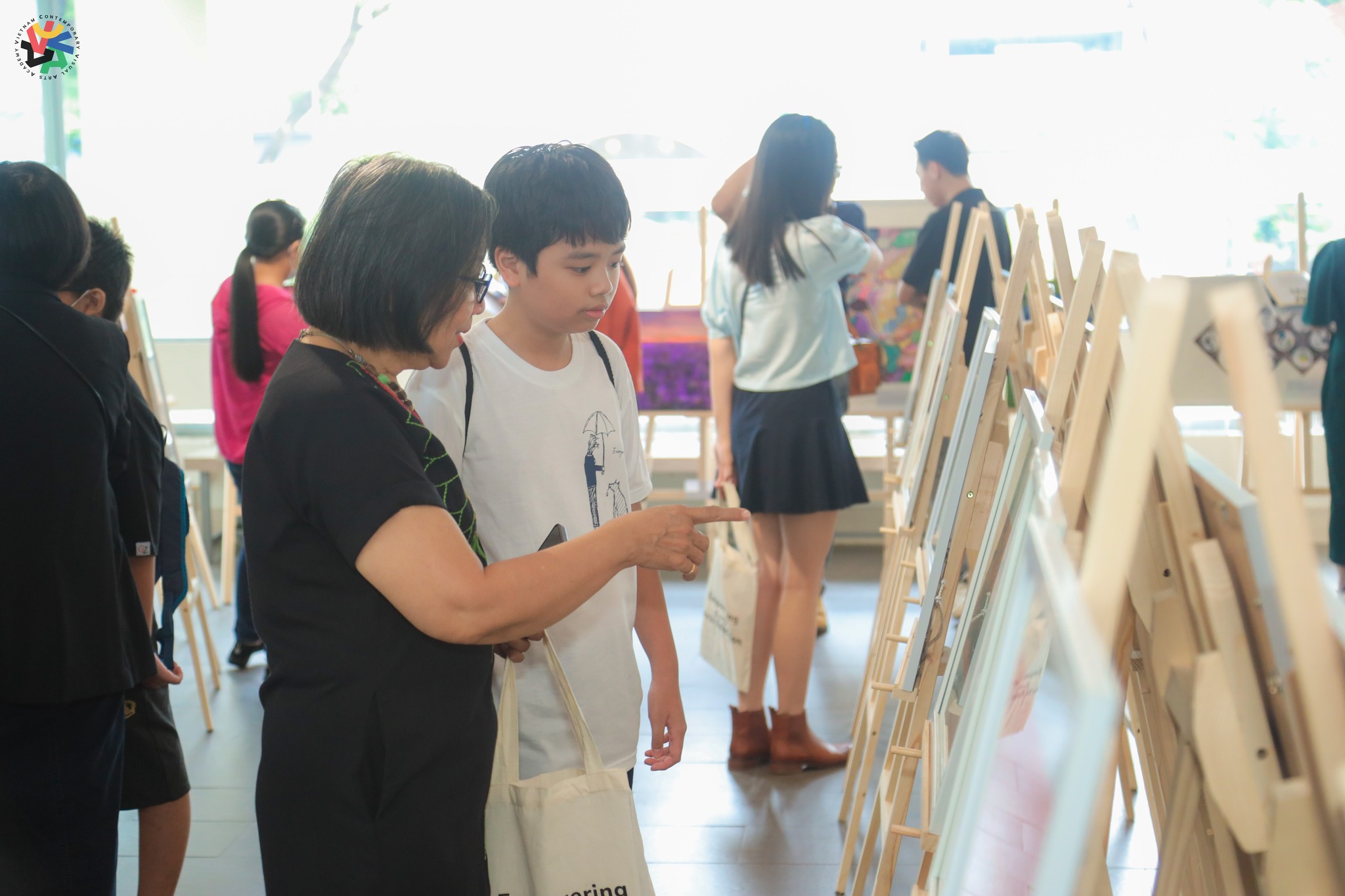 Once again, the Vietnam Contemporary Visual Arts Academy would like to express the sincerest gratitude to all the esteemed partners, parents, and guests who joined in the celebration at the inauguration and award ceremony. VCVAA also extends its appreciation to all the contestants who showed interest, support, and participated in the WE IN ME 2023 competition.